Palm Oil Production Plant
We offer full sale palm oil production plant with a wide production scale. Our team will do our best to fulfill our clients' necessity with extreme effectiveness....
[ More + ]

Palm Oil Extraction Machine
select the BEST palm oil extraction machine for palm oil production at low cost! our palm oil extraction machines can greatly improve the oil yield rate of palm oil processing. ...
[ More + ]

Optimal Plant Layout of Palm Oil Mill
A perfect palm oil mill plant layout has great impacts on prosperity of palm oil production plant. Our company has years of experiences in the palm oil mill plant design, ensuring reasonable, efficient and environment-friendly palm oil mill ...
[ More + ]

How important the palm oil machine is?
As the leading manufacturer of palm oil machine and the reliable palm oil mill plant supplier, ABC Machinery specializes in delivering a wide range of palm oil milling designs, including palm oil machine, palm oil mill plant, palm oil production plant...
[ More + ]

Palm Oil Processing Machinery
As a professinal manufacturer of palm oil processing machinery, we offer extraction and refinery equipment for palm oil and palm kernel oil processing....
[ More + ]

Palm Oil Refinery Plant
Build a premium palm oil refinery plant for processing red palm oil (refined bleached and deodorized).Turnkey project and business plan....
[ More + ]

Screw Press Palm Oil Mill
ABC Machinery, with headquarter in Anyang, China, has grown as a famous brand supplying screw press palm oil mill, professional palm oil machines and palm oil turnkey projects. ...
[ More + ]

Palm Kernel Oil Refinery Line
We supply small, medium and large palm kernel oil refining lines and machines at the best price. The crude oil daily capacity ranges from 1 tons to 500 tons and over....
[ More + ]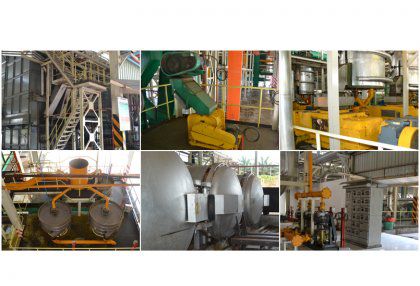 Palm Oil Extraction Equipment
There are a wide range of palm oil extraction equipment machinery for different capacity palm oil processing. More details and specification of BEST palm oil machine at ABC Machinery!...
[ More + ]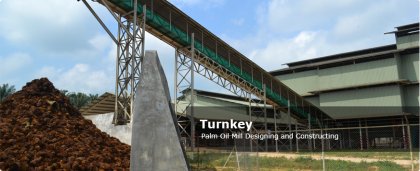 Palm Oil Production Line
Nearly 50% of items that are sold in grocery stores contain palm oil. Even though its very common on the ingredient lists of various products, many people know very little about it. lf you have some questions regarding where it comes from a...
[ More + ]