Our palm kernel oil pressing machines are intended to be one of the best as we have produced the best crushing, oil extraction, and oil refining machines available. We also have processes and structures in place so as to extract our palm kernel oils under the best standards possible. Our packaging methods will be done with our customers in mind in terms of hygiene, as there are plans to ensure that we become the best there is. If you have more inquiries, please feel free to contact us (info@palmoilmillplant.com).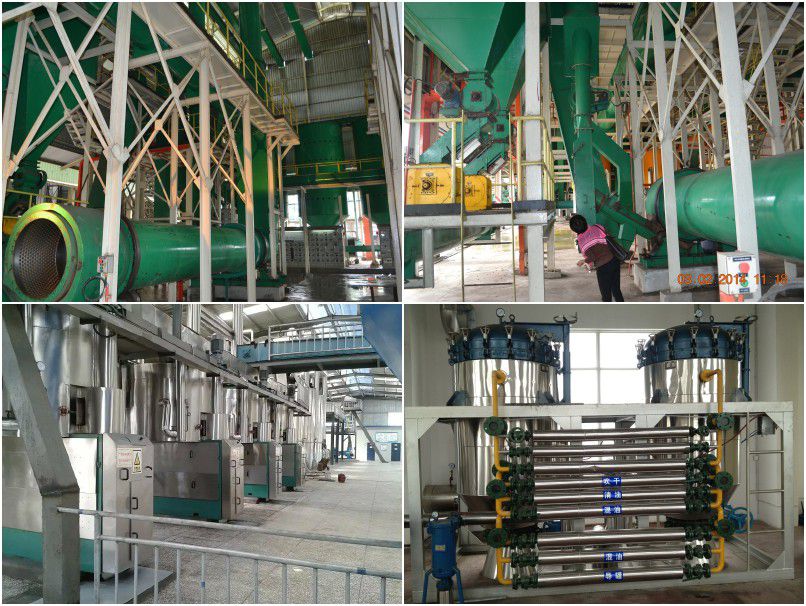 Large Scale Palm Kernel Oil Processing Factory
Don't hesitate to get in touch with us to know more about our palm kernel oil pressing machine and services! We are always ready to serve you!
Palm Kernel Oil Pressing Business Overview
Palm oil fruits mainly grow in countries that have rainforests such as Asian countries and African countries. Globally, Malaysia is the largest producer of palm oil and is responsible for 44% of world exports this is followed by Indonesia. The two countries meet 85% of global demand.
Palm kernel oil is usually obtained from pressing and extracting the oil from the palm kernel nuts through a press machine. After pressing, the palm kernel oil in its crude state becomes solid with a taste and smell. This is followed by a refinery process to turn the oil into a whitish or yellowish color and a neutral taste.
Palm kernel oil is vital for the production of many products such as soaps, chocolates, chewing gum, washing powder, lipsticks, margarine, coating, ice cream, noodles and bio-diesel. And it is also widely used for cooking by some people duo to its cheap price and long shelf life.


Mini / Small Scale Palm Kernel Oil Pressing Plant
About Palm kernel Pressing Machines
Palm kernel cleaning. It mainly deal with impurities such as iron, stone, fiber and others that are mixed in palm kernel. And these impurities are bad for machines, especially for palm kernel expeller. (Related machinery: Palm Kernel Recovery Plant)
Palm nut shell and kernel separation. After softening and drying, the centrifugal crusher breaks nut shell and sorts palm kernel out completely.
Palm kernel crushing. because the palm kernel is hard and big, it is required to crash to smaller sizes and even pieces. Sometimes a second crashing is required if the first crushing can not reach the requirements.
Palm kernel drying. Fresh kernel contains 20% moisture. We must keep the moisture below 7% during transportation and storage to prevent any mildew.
Palm kernel cooking: It is used for heating and cooking the crushing materials to make them suitable for final pressing.
Palm kernel oil pressing. This line applies to most usual oilseeds. The pre-pressing can produce about 1/4 of palm kernel oil, and the residual oil needs a second pressing. (There are screw palm kernel oil pressing method and solvent extraction method for your options.)
Palm kernel oil filtering. After pressing, there are some oil dregs in the crude oil. So in the clarifying process, we need to filter the crude oil to avoid to jam in oil pipes during refining processes.
Dears, we have a lot of PALM KERNEL in West Africa that is not used now. We want to study the possibility of install a plant to produce oil to sell. Can tou help us in this issue, please? Thanks in advance.
Dear, Tks for your enquiry, pls confirm the palm kernel is decorticated ..
Besides, what's your desired processing capacity per day. Pls confirm the above questions, so we could give the best suggestion and offer accordingly.