BEST palm oil production machines and turnkey palm oil extraction projects, supplied by reliable oil machine manufacturer and supplier in China, expert in palm oil production. Reliable quality, rich experience, lots of successfuel projects and best after services! Feel free to contact us to get detailed information of our palm oil production machinery.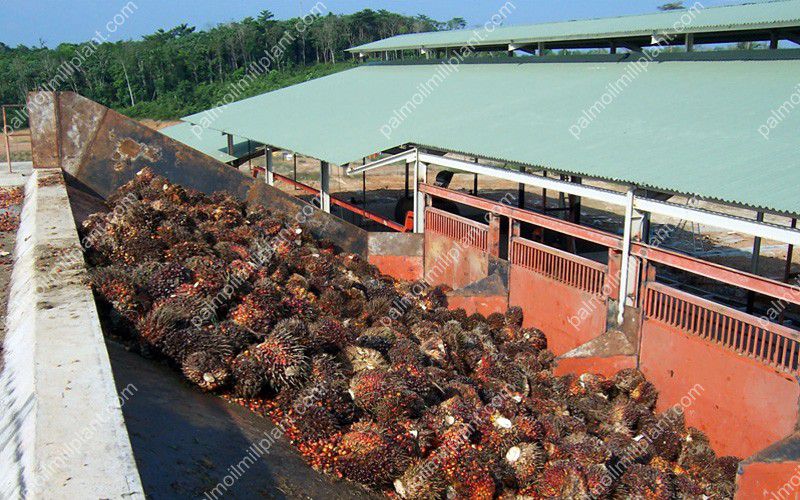 Why Invest In Palm Oil Production Business?
Palm oil is one of the leading oils used in cooking and other related activities in many homes across the globe. Palm oil production accounts for significant incomes at both the household and national levels in many countries including Malaysia, Nigeria, South East Asia as well as some parts of Brazil. Palm oil is among the few highly saturated vegetable oils.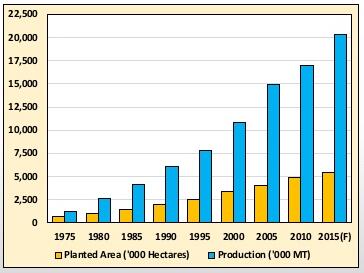 Malaysia is one of the leading countries in the world in palm oil production. After the introduction of commercial cultivation of palm trees for palm oil production in the second decade of the 20th century, the cultivation of the crop in the country has undergone expansive growth. This growth was occasioned by the governments desire to diversify agricultural production in the country. This move shifted the country's dependence from rubber to a wider variety of agricultural produce. Globally, Malaysia prides in being the second largest producer of this vital food item after Indonesia. This economic activity is so vital that the Government of Indonesia runs an agency responsible for the development and promotion of the palm oil
production sector in the country. In Malaysia Palm oil is produced at the large scale, medium scale and small scale levels. With the expansive plantations and significantly high levels of production comes the need for enhanced efficiency and effectiveness in palm oil extraction technology.
Palm Oil Production Process
Over the years palm oil production has remained a challenge especially at the level of the small and medium scale processors. Palm extraction has undergone progressive improvements from the rudimentary and traditional manual procedures to the sophisticated and highly mechanized forms of extraction available today namely: solvent extraction and screw pressing.
Solvent Extraction Plant
In this approach palm oil is extracted using chemical solvent extracts rather than the traditional methods of squeezing out the oil from the fruit and the kernels. The chemicals used are basically petroleum-based such as hexane among others. Solvent extraction proves to be faster, less expensive and produces much higher yields of palm oil than the manual approaches. As such solvent extraction proves to be a superior method compared to mechanical extraction. This superiority enhances the final profitability of palm oil processing.


Large Palm Oil Solvent Extraction Plant
(Contact us to get customized palm oil production business plan!)
Additional processing of the oil reduces energy and chemical consumption in the process. The remaining de-oiled meal is ideal for making various cattle feed products since it contains high protein value and minimal lauric acid. Apparently solvent extraction is ideal for large scale processors.
Palm Oil Screw Pressing Plant
This is a purely mechanical approach to palm oil extraction; it uses a screwing machine to squeeze the oil from the palm fruits and the kernel. The screw press palm oil production machine is designed basically for small and medium scale processors with the aim of mechanizing the extraction process and hence increasing the production output. The screw press has the following components: a cylindrical barrel, worm shaft which is a tapered screw conveyor, feeding hopper, cake outlet, electric motor, oil outlet and the main frame. The
major advantage of screw pressing is that it empowers the palm oil producer to extract the palm oil without having to outsource that function; it helps the producer minimize the extraction costs. However advances in technology have seen the introduction of vital features to palm oil extraction machines.


Automatic Palm Oil Pressing Plant
(Contact us to get tailor made palm oil processing business plan!)
Selecting perfect palm oil production machines is vital for enhanced efficiency and extraction of palm oil. Getting these crucial machines from a credible and reputable extraction machine supplier is vital for improved profitability of palm oil extraction in Malaysia.
We are interested to build storage tanks for 3000 Metric tons per day for distribution of Edible Palm Oil cloud point 8. Then we import Crude Palm oil to produce 1500 to 2000 tons per day production of CP 8 Edible Palm Oil.
Hi, Do you want oil storage tanks or oil refinery equipments, could you specify your requests.