Solvent extraction plant is recommended for large palm kernel oil mill with high capacity. However, for small factories of palm kernel oil extraction, screw pressing plant is suggested.
Basic Unit Operations of Solvent Extraction
Palm kernel pre-treatment;
Oil extraction;
Solvent Recovery from oil and meal;
Solvent Extraction Station of Oil Mill Plant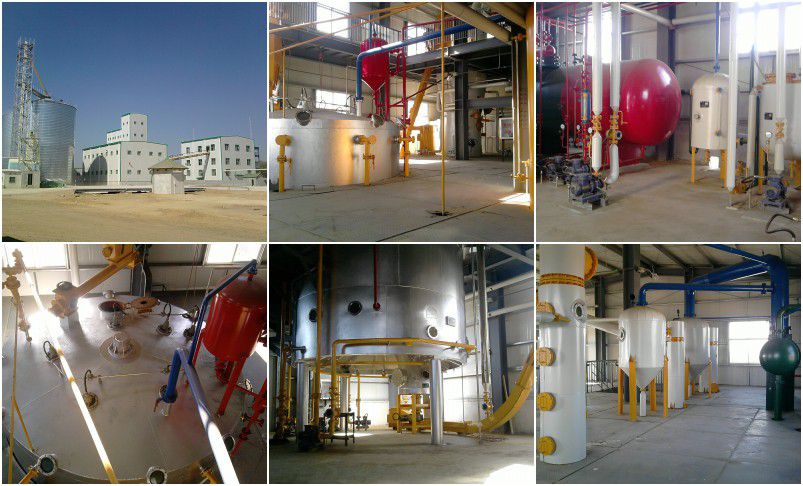 Solvent Extraction Workshop of Oil Mill Project in Zambia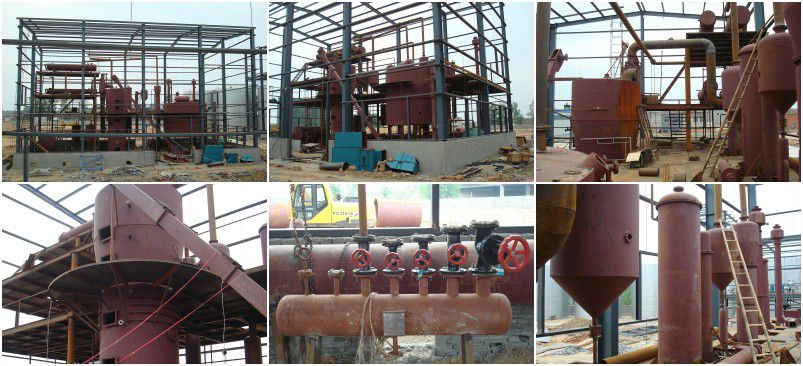 Solvent Extraction Plant Onsite Installing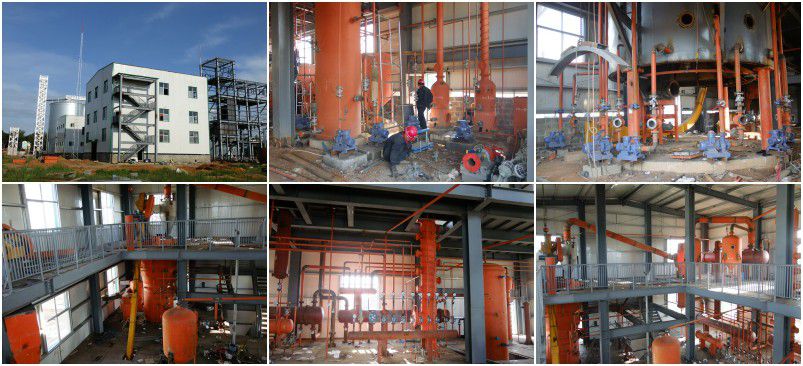 Solvent Extraction Oil Mill Plant Construction
In the old days, all oil mills or factories adopted mechanical extraction method by use of screw press for kernel oil recovery. However, with the improvement and increasing number of bigger mills, solvent extraction is developed and getting more and more popular. At present, the following three types of extraction processes are wildly applied to vegetable and kernel oil processing plant.
Mechanical oil extraction utilizes high pressure oil expeller (screw press);
Direct solvent extraction by use of oil extractor;
Prepressing followed by solvent extraction;
The raw materials for palm kernel oil extraction are generally unbroken nut (kernel with shell). In pre-treatment process, the whole nuts are cracked. Then, the kernels are separated from the shells or hulls. For better extraction and manufacture premium palm kernel oil, fibre, shell and other unwanted materials are also removed in this process.
Why Choose Solvent Extraction Plant for Palm Kernel Oil Manufacturing?
Why palm kernel oil solvent extraction plant? Squeeze the oil out mechanically by use of screw oil mill (screw press) is the early means of seeds and nuts oil extraction. However, solvent extraction plant is ideal choice for large scale oil mill plant. The following is the main advantages of solvent extraction machine and plant:
Fit for mass production of kernel oil extraction;
High oil extraction rate, low oil residual in meal and high quality of meal;
Less horse power and low consumption;
Less maintenance;
Efficient and Reliable;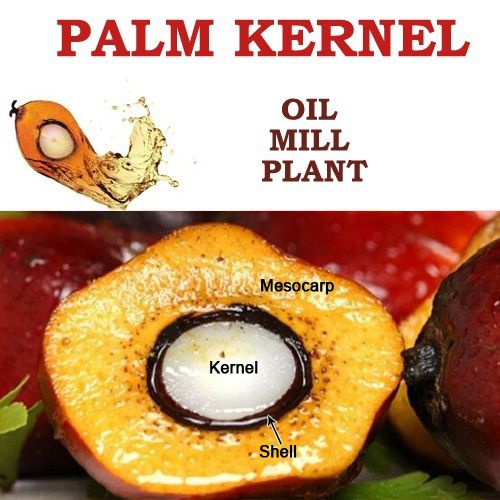 ABC Machinery is a professional and reliable manufacturer focused on supplying premium solvent extraction machine and turnkey palm oil and palm kernel oil extraction plant. Low Cost and High Performance! Feel free to inquiry about the details and project cost of our machines and complete oil mill plant. We are always at your service!