ABC Machinery, the well-known palm-oil equipment supplier, devotes decades to developing and designing high quality palm-oil equipment and popular oil-palm equipment to meet all the demands of palm oil production. There are lots of popular and well-known palm-oil equipment you can choose to customize the palm oil production business. Our palm-oil equipment features mature design, assured high capacity, low investment, energy saving function and low environmental pollution. Please feel free to contact us for more details of high-quality palm-oil equipment and popular oil-palm equipment.
Introduction of High Quality Palm-oil Equipment Working Process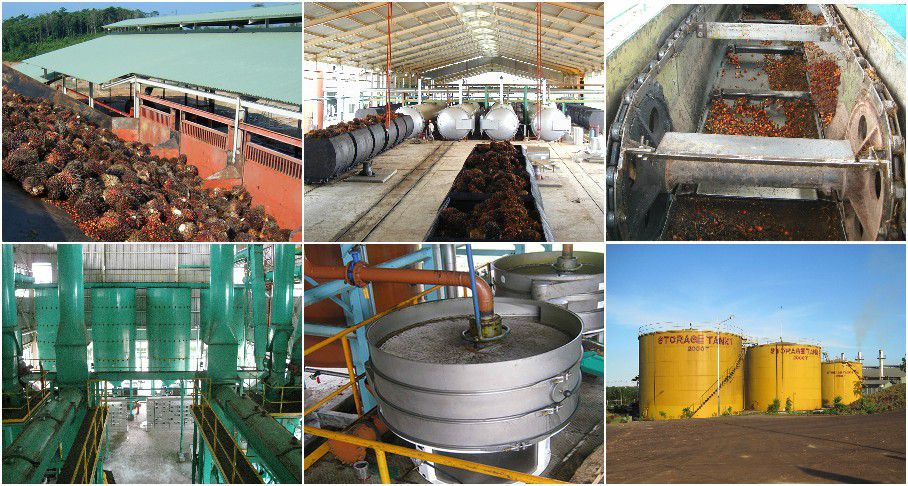 The palm fruit would be great for palm oil extraction after three-year plantation. The fresh fruit bunches are collected together and then sent to the oil processing plant where are equipment with separate populare palm-oil equipment for further processing. Following is listed the basic process of palm oil processing:
Weighing: palm fruit is transported into the plant factory and put on a weighbridge for prompt settlement and production cost calculations.
Fruit unloading: FFB should be send to the fermentation tank once the impurities are removed. The time of loading should be less than 24 hours since the free fatty acid will go rising beyond 24 hours and will have unfavorable impact on the palm oil production from the popular palm-oil equipment.
Fermentation: the FFB will be go through the high pressure and high temperature sterilization to soften and sterilize.
Threshing: palm oil fruits and empty bunches will be separated through the threshing palm oil equipment. And the empty bunches will be used as fertilizer, fuel or for other purposes.
Mashing: the palm fruit will be meshed and crushed to break down
Pressing: the palm oil pressing equipment will continue to deal with the crushed palm fruit.
Separation: the extrued fiber pie will enter the air separation system once the crushed to get separation of fibers and cores. Crusher equipment will divide fruit core into palm kernel and shell after separated with fiber. Air separation and washing systems separate palm kernels and shells. Shells enters boiler system as fuel, and palm kernels are storage after drying.
Clarification: the crude palm oil includes certain impurities and moisture, so it is necessary to clarify it for pure edible palm oil.
Where to Buy the Popular and Well-known Palm-oil Equipment?

The popular oil-palm equipment provided by our company would be guaranteed with good quality and excellent after-sales service. As the well-known palm-oil equipment supplier, we have rich experience in delivering palm-oil equipment for palm oil making business. If you are interested in any of our products, please contact us.