ABC Machinery is an experienced manufactuer of palm oil mill machinery including palm fruit oil pressing, palm kernel crushing and solvent extraction, palm oil and kernel oil refining. We can supply turnkey oil processing solutions from plant consulting,cost budgeting, project design, factory layout, equipment manufacturing, oil mill plant onsite installation and technical support.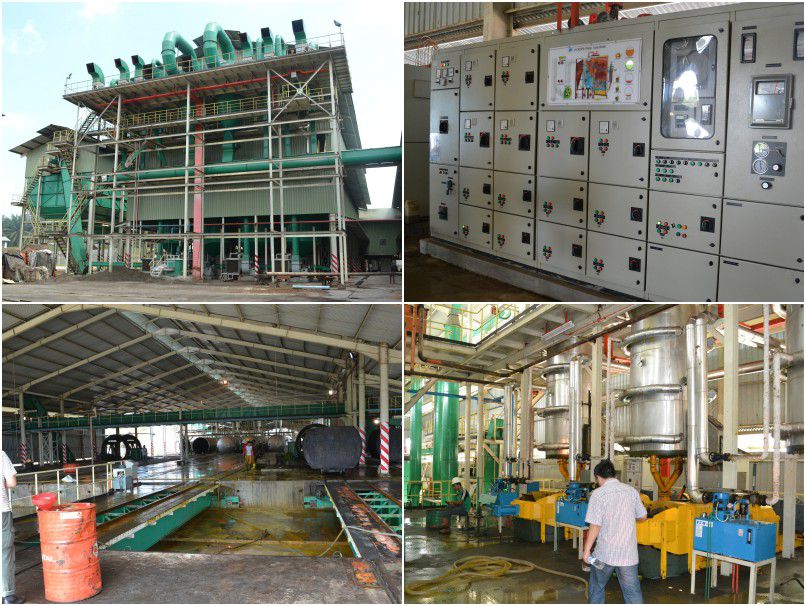 If you are planning for start your palm oil processing business in Ghana or interested in know more details about establishing a palm oil production line in Ghana. Feel free to contact us for detailed info about ABC Machinery and our machinery. Tell us your situation or requirements and let us help you make a customized project plan!
In Ghana, the oil palm has assumed increasing importance as a non-traditional export commodity. An estimated total land area of 305, 758 hectares is under oil palm cultivation in Ghana. As well as the NPP government supported the expansion of oil palm cultivation and palm oil processing as one of four Presidential Special Initiatives (PSI), to meet the large unmet demand in Ghana and the large markets in the West African region. So the prospects for the palm oil production in Ghana great.

However, the traditional manufacturing method has can't meet the market demand of palm oil. With the rapid twentieth-century growth in WestAfrican exports came the introduction of simple machines to reduce labour requirements and increase oil yield from a given quantity of fruit. Palm oil machine devices worth mentioning include fruit reception equipment, sterilizing equipment, threshing equipment, digesting equipment, pressing equipment, crude palm oil clarification equipment, bulk oil storage equipment, palm kernel recovery equitpment etc. These presses provided a relatively efficient process for the step of pressing out the oily liquid during palm oil production.
Palm Oil Production Details
Coking, sterilizing, threshing and mashing made the pulp soft and damage pulp cell structure, the palm pulp becomes soft and cell is broken. Then it is sent to continuous screw press. After pressing, oil palm fruit is divided into two parts: the mixture of oil, water and solid impurities, and the press cake (fiber and nut).The pulp stone separation obtained CPO and stone, press machine adopts the double screw helix continuous discharge and hydraulic, greatly improving production efficiency.