Making Money by Starting Palm Oil Production Business
It is a lucrative endeavor to start palm oil processing business due to the increasing demand across the world. However, it is not easy to enter into the palm oil processing mill industry. You may have no ideas about below questions.
How is the profit of palm oil making business?
What equipment do I need? How to select it?
How to choose the factory site? What is the oil extraction methods suitable for?
What's the cost to start small scale or large scale palm oil manufacturing business?
ABC Machinery has been the industry of pam oil machinery manufacturing for at least two decades. After years of development, the Palm Oil Processing Machine we supply is suitable for industrial production, commercial business and farm use. Please contact us to get FREE customized project plant for your palm oil mill plant.

Buying Factory Price Palm Oil Processing Machinery for Business Plan
We offer customers with customied Turnkey Solutions, from evaluation, design, project management, process local manufacturing, installation, commissioning, after sales service. By studying every details and selecting ideal plan for the project. We ensure you get the BEST equipment and service. Our hot sale machinery for palm oil processing is generally composed of two types, including small scale palm oil mill machine plant and complete large scale palm oil production line.
Hot Sale Small Scale Palm Oil Mill Plant Display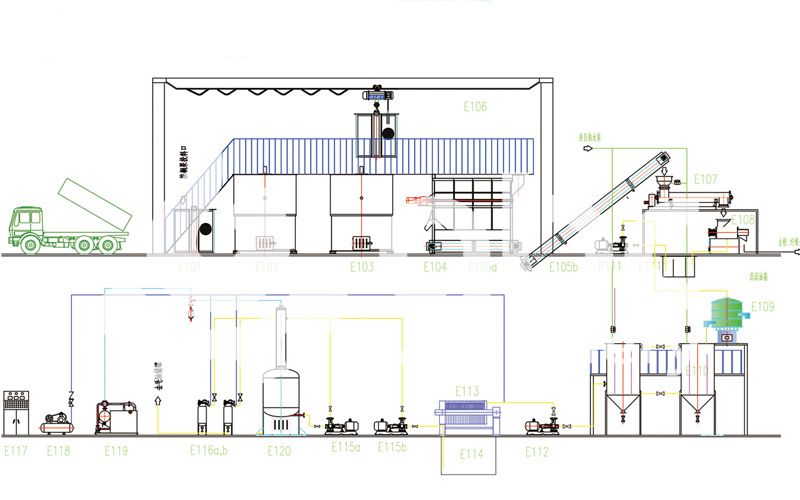 Layout Design of Small Palm Oil Mill
Small scale palm oil mill machine plant is specially designed and manufactured to meet the requirements of small scale production capacity, becoming popular due to the following highlights.
Self-sufficient palm oil production, low production cost, low environmental pollution, resource recycling.
Palm oil mill adopts the most scientific palm oil processing equipment configuration, using mechanical oil pressing technology to make successful extraction of palm oil from palm fruit.
Suitable for processing palm oil in small farms, small-scale palm oil production workshops and factories and investing in palm oil processing industry.
Popular in Africa, South Africa, USA, South America, Cameroon, Thailand, Ghana, Nigeria, etc.
Simple structure, easy to install, operate and maintain.
If you want to start a small scale palm oil production plant or factory as your new business plan, we can offer you the high quality equipment and best service. Come and contact us soon!
Complete Large Palm Oil Manufacturing Plant for Sale
As you can see from the pictures above, a large-scale palm oil production plant includes a complete palm oil production process, which can even be divided into several plants. It can be divided into several processing plants according to the actual condition. Here is the typically divided processes table.
Production Process
System
Palm fruit pretreatment
Fruit reception system
Sterilizing system
Threshing system
Digesting system
Palm oil milling
Palm oil pressing system
Crude palm oil clarification system
Palm oil packing system
Bulk oil storage system
Palm kernel treatment
Palm kernel recovery plant
Video of Making Palm Oil in A Complete Palm Oil Processing Plant
Here is the video of a complete palm oil production line sent by our clients. Starting a complete large-scale palm oil production line for industrial purposes is not so easy. You can ask us for help, we can offer you the service from the business plan design to palm oil processing machinery installation and debugging. So, don't hesitate to contact us!
Successfully Customize Business Plan for Palm Oil Production
Among many poor communities in the world, palm oil is considered for cooking and also as a source of calories and nutrition. It is a consumable vegetable oil extracted from the reddish pulp or the mesocarp of the oil palms. If you visit the tropical areas of Africa, Latin America of Southeast Asia, you will find palm oil being used as common cooking oil. As a result, palm oil processing business plan have become a rage in those areas with a number of plantations already operating there.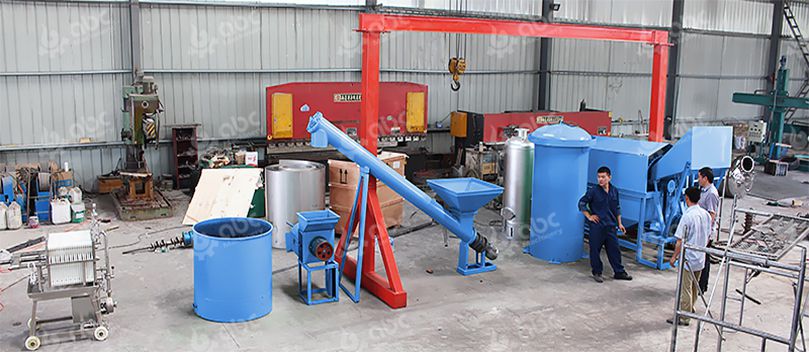 Sucessfully Customized Palm Oil Production Line for Business Plan
In order to make a palm oil production business plan design successfully and start palm oil production factory with low cost, you should do the following jobs.(Read more: Palm Oil Processing Plant Cost >>)
It is unnecessary to build up your palm oil milling plant around the market since you don't sell produced palm oil to the customer directly. The good location for setting up palm oil plant factory is nearby oil palm plantation farm or at least close to place of rich oil palm supply. In addition, it should have good transportation system.
Get Necessary and Reliable Equipment
In the past, palm oil was mainly extracted by rubbing and squeezing method. However, this method is inefficient and there's a lot of palm oil left in raw materials. Today, advanced palm oil mill machinery can extract most of the oil from the palm fruit. More importantly, most palm oil equipment can be installed locally, reducing costs and increasing efficiency of palm oil manufacturers.
You may need to find some professional workers to set up the necessary infrastructure and install the processing machines. In most cases, the palm oil processing machine supplier or manufacturer will have engineers to help you design the factory layout, install and debug the equipment.
The palm oil production plant should be provided with professional workers who can be hired or specially trained to operate all the equipment. For large scale palm oil milling factory, it may also need other staff, such as security personnel administrative staff and so on.
Marketing Strategy Planning
A complete and prospective marketing plan can help you get more orders and build up your own brand. You can also suggest customers to help you advertise palm oil and bran.

How to Manufacture Palm Oil in Palm Oil Processing Business Plan?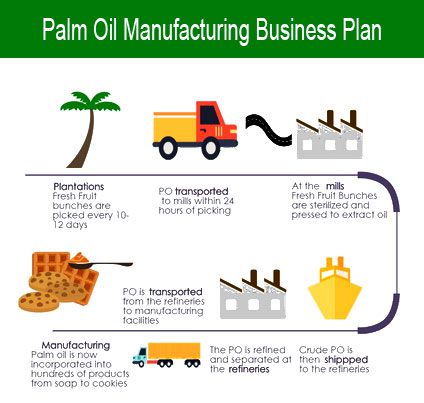 If you have a palm oil processing business plan on your mind, you need to know first how palm oil is processed and packaged. The oil palm tree, as we mentioned above, produces fresh fruit branches almost all across the year, barring a few periods of low productivity. In order to extract the palm oil, you need to check whether the palm is fully ripe or not. Generally a harvest tools, like sacho or scythe is used to remove the brunches from the plant. This is the entire harvesting process. After this comes the extraction process.
The fresh fruit branches are then put on a rail-like system in the factory. Then this is put into a steriliser and cooked for 120 minutes. This is done in order to make the fruits come easily from the brunches. The fruits that are received are softer than before, so you can easily remove the pulp from the flesh of the palm.
Next is the thrashing process. The cooked brunches are put inside a thrasher. The thrasher looks like a drum which has some holes on either side. Here the brunches are extracted off their liquids, and the dry brunches are later used to separate the fruits. The brunch waste which is produced is burnt and the ash that is produced is used as manure since it contains potassium.
Next the palm oil is released in the fruit by breaking down the oil-bearing cells. There is a digester vessel where the fruits are thrown. The vessel contains a steam heating mechanism which breaks down the oily cells to easily extract the oil. The entire process required 30 minutes and the heating is done at 100 degree Celsius.
As soon as the material is passed through the digester vessel, pressing is done and a pulp is produced which is made up of oil 53%, water 40% and the rest 7% comprises of solids. A cake like substance consisting of fibre and nuts is produced. The pressing is done either by a wet method using hot water or a dry method employing only squeezing as a process.
Next is the purification process where the oil is separated from the impurities by decanting through three phases. The oil is then purified in a plate and is dried under a vacuum. This makes the oil thick and lastly it is filtered to remove any traces of impurities. (Related links: Palm Oil Refinery Plant >>)
Finally the virgin palm oil is packaged and made ready for exporting. So, if you are thinking of a palm oil processing business plan, make sure you have calculated the expenses involved in the whole extraction and processing methods.
Buy factory price palm oil production equipment, learn to make palm oil production business plan, get FREE guidance to setup palm oil processing projects for business in Nigeria, Moldavia, Brazil, Ghana, Tanzania, Senegal etc., at low cost.
After palm oil distillation, the stearin or glycerol tristearate is obtained with a melting point of 55 degrees Celsius, can it be purified by fractionation?
Palm oil fractionation: The melting point of stearin or glycerol tristearate obtained from palm oil fractionation is generally around 54, while the melting point of soft fat obtained from fractionation is generally 24 degrees Celsius, but it is a mixture, not pure.
Why does the operating pressure in the deodorization process have a great influence on the whole palm oil refining section?
Fatty acids and odor components have corresponding boiling points at a certain pressure, which decreases as the operating pressure decreases. The operating pressure also has an important effect on the time to complete the vapor deodorization. The lower the pressure, the shorter the time required, all other conditions being equal. Deodorization tower vacuum is also related to the hydrolysis of grease, if the equipment vacuum is high, can effectively avoid the loss of distillation caused by the hydrolysis of grease, and to ensure that the low acid value of grease products. The production is generally 300-400Pa, i.e. 2-3mmHg residual pressure.