Offer both turnkey solutions for both small and large Palm Oil Processing Projects
If you are planning for starting a palm oil mill plant, you must be interested to know about palm oil processing plant cost. How to make a successful palm fruit processing business plan? How to choose the best factory design? How to do the cost estimation? How to select the most suitable and cost-effective equipment for your factory? Let's discuss these issues!

Want to get a customized plan of your palm oil milling business? Want to start your business with high quality equipment, reasonable and affordable cost? We will be your best choice! With rich experience and advanced palm oil manufacturing technology in this field, ABC Machinery is your reliable palm oil machinery manufacturer and exporter. Please don't hesitate to contact for more information about our machinery and plant cost. We are always at your service!
Palm Oil Processing Plant Cost Range
Feel free to contact for the latest palm oil processing machine price offered by ABC Machinery. We can help you make the best business plan including process design, factory layout design and equipment manufacturing, project construction and commissioning, and operation operation training. Below we will give some references about the cost of setting up a palm oil mill.
Small Palm Oil Processing Plant Project
For farmers and self-employed entrepreneurs who want to start small scale privately or individually-owned business of palm fruits processing, you can take the project below for reference. It is a 5 ton/h palm oil mill established in Thailand.


Small Scale Palm Oil Processing Machine for Small Oil Mill
Single Palm Oil Press Machine Price

: Referring to single screw pressing type of palm oil processing machine, a small oil press is generally priced at around $2,000.00 - $3,000.00, while for complex palm oil press machine for industiral oil mill plant, with a main motor of 18.5 kW and have a packing dimension of 255 x 170 x 205 cm, the price is normally ranged from $5,500 - $7,000.00.
Large Scale Palm Oil Milling Project
Various prices are available for palm oil processing machines, depending on the raw material, production capacity, process design, equipment quality and manufacturer.

Establish Full Scale Palm Oil Extraction Plant
Setting Up Cost of Complete Palm Oil Mill: When it comes to to the complete palm oil processing plant cost,

the total equipment price is greatly affected by production output and process design.

The equipment price is around $20,000~$30,000 for establishing a 5~10 ton/d small palm fruit oil milling factory. About $60,000 is needed as equipment investment to run a complete palm oil milling plant with capacity of 50 ton/day. If you want to build a complete oil mill plant including both palm fruit and palm kernel oil extraction, with capacity of 10 ton/day, the cost is around $60,000.
Related Post: Palm Oil Refinery Plant Cost
The four most important factors when considering to purchase palm oil extraction machine or establish oil mill plant are its capacity, wastage ratio, cost and quality. While it may be true that the cost is the ultimate decision point, the capacity and wastage ratio also have to be taken into consideration. Neglecting these two factors will result in unpredictable costs per unit of palm oil produced, which will lead to a non-competitive selling price of the final product. Besides, as for palm oil processing machine — just like all types of machinery — also needs some downtime for maintenance and repairs. This is why equipment quality is important. If you buy a cheap machine with low quality, you will pay more for maintenance and repairs during your palm oil production.lt's best to check the these above factors and although no palm oil processing plant scores perfectly on these four criteria, the one that scores closest should be the top choice. You will be well on your way to a profitable palm oil business venture.
You are welcome to get in touch with us and tell us your requirement on palm oil mill, and we can offer you detailed equipment list and quote the latest palm oil processing plant cost! We can also help you check the exact palm oil processing plant cost in india or other countries.
Global Market Trends of Palm Oil Processing Industry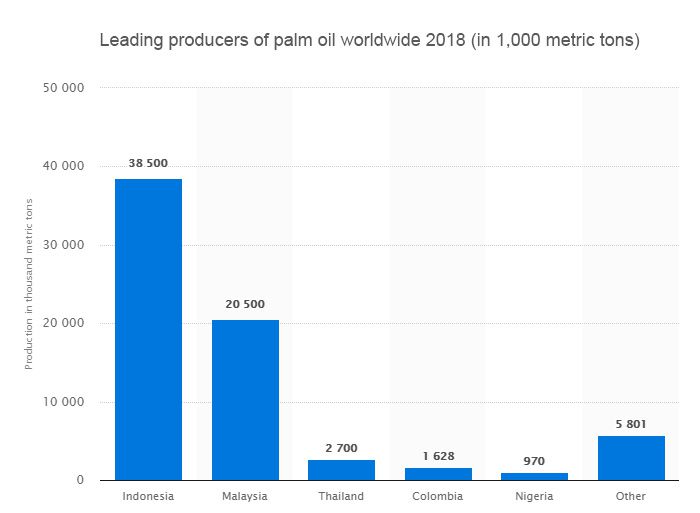 Palm oil has quickly gained momentum and its popularity is now recognized worldwide. Used as a shortening in the manufacturing of kitchen products such as creamers, ice cream, margarines and butter, palm oil has successfully created a niche for its own. Even non food purposes of palm oil have become more and more popular, with big multinationals manufacturing soaps and detergents with this essential material. All facts show that palm oil processing plant is now a project with great potential to invest in.

Needless to say, the palm oil production industry has created room for many more producers. The entire world has quickly accepted palm oil as a kitchen aid, household material, and even industrial component. Of all manufacturing subindustries, palm oil has the most promise and potential. If you would like to learn more about producing palm oil and would like to tap into this ever growing market, you may have to consider investing in a palm oil processing plant. Read on to find out more about this, the palm oil processing plant cost, and other valuable information.
Main Machinery for Large Palm Oil Processing Plant
Palm oil processing plants do a variety of complex processes in order to convert raw palm fruits into edible oil. For instance, the palm oil press machine, widely used in small to medium sized palm oil pressing plants, help the raw material undergo extraction processes using industry standards. These machines have to be compact, stable, durable, easy to install and move, and economical.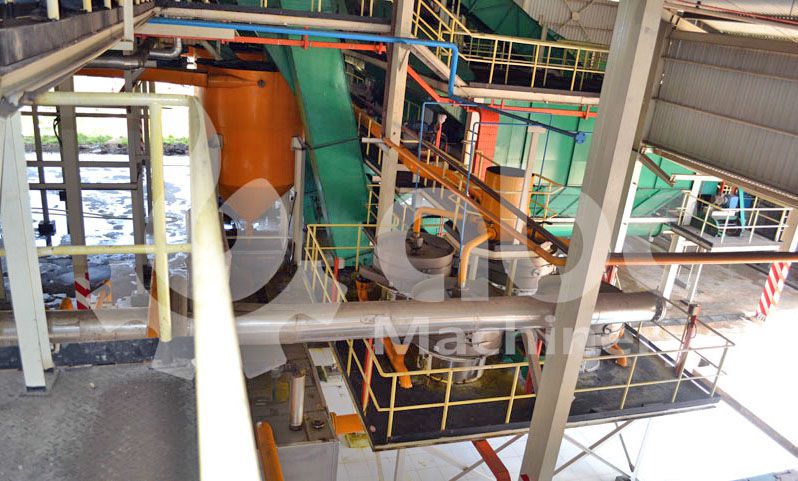 Clarification Section of Palm Oil Mill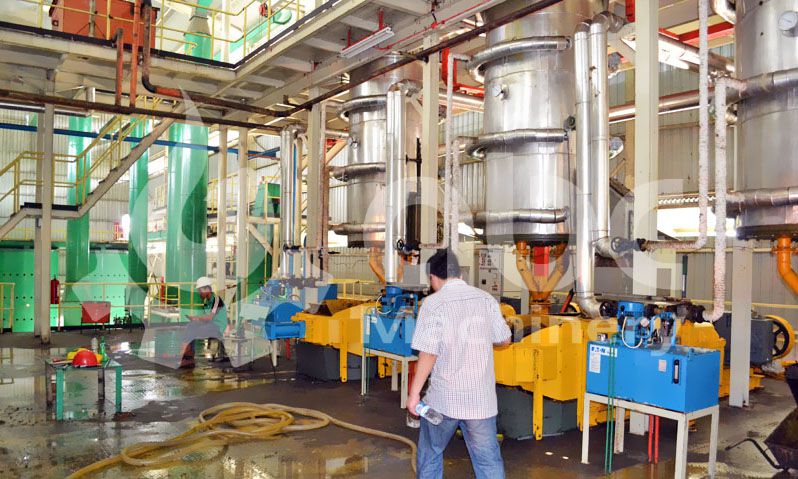 Pressing Section of Fully Palm Oil Mill
Palm fruits are received by the palm oil processing equipment in bunches. A hydraulic segmented discharge occurs, and with the use of high temperature, the palm fruits are sterilized. The machine has to be powerful enough to increase the humidity of the palm fruit to the desired level. The machine prevents wasteful decomposition brought about by the breaking down of essential enzymes. The capacity of the palm oil processing plant has to be taken into consideration. A palm oil refinery normally has a capacity of 50-1500T/D. Some of the refinery's machines include a magnetic drum, cleaning sieves, crusher, flaker, and puffing machine.
Palm Oil Processing Factory Video