ABC Machinery is a reliable manufacturer of large scale plam oil machine, specialized in palm oil processing machine R&D design, manufacturing and installation. Anyang Best Complete Machinery Engineering Co., Ltd mainly produce palm oil pressing machine, palm kernel oil extraction equipment and complete refining plant for palm oil and palm kernel oil, owing wide market in more than 130 countries and regions.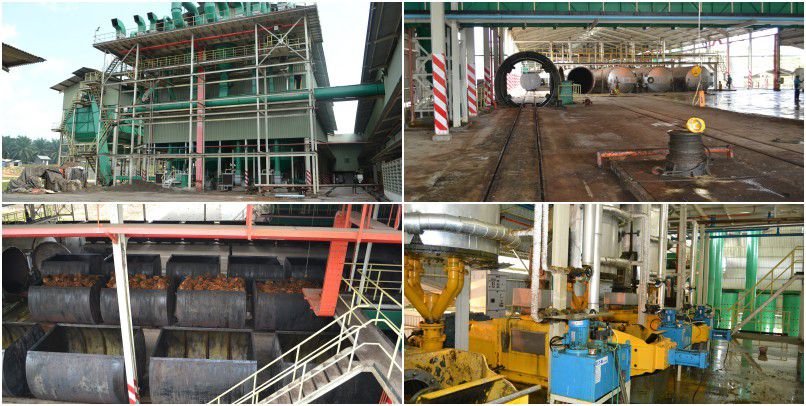 Turnkey Business Plan for Complete Palm Oil Processing Mill
---
Palm oil is one of the vegetable oils produced from the fruits of oil palm. Oil palm is a maior oil crop grown in African and Asian lands. Palm oil is the maiorly used oil in the world. Palm oil processing in Nigeria, Indonesia and Malaysia is a huge, growing market. Palm oil is used in a variety of food products. Greater percentage is used for cooking purposes only. Apart from the human consumption of the oil, it is an important ingredient in a lot of cosmetics, pharma and chemical products. The consumption of vegetable oil has increased by 5% in the last 10 yrs. Hence there is always a high demand for this oil globally.
Palm Oil Processing In Nigeria
The biggest producers of palm oil are Indonesia and Malaysia, followed by Thailand, Colombia and Nigeria. In recent years, more and more businessmen are searching for palm oil processing in Nigeria, palm oil processing machine and companies in Nigeria, which means that the palm oil production in Nigeria is now growing rapidly. There are large importers of palm oil as it is the cheapest of all vegetable oils. Thus palm oil finds its place in the international market.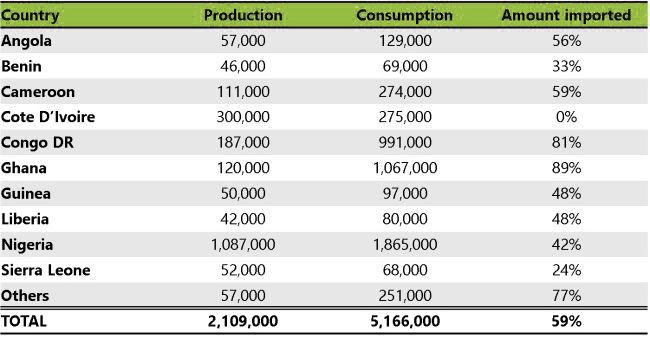 In nigeria, the land has two main production systems: The wild grove and the planted farms. Tenera is the name of the oil palm breed grown extensively. It yields maximum productivity. The production starts with the trees when they start producing fruits. The fruits are then harvested and they undergo a lot of processing to produce oil.
Palm Oil Manufacturing Process
The methods of palm oil processing depends on the scale of the industry. The basic process includes the welcome of new fruit from the plantations, mashing the fruits then insistent available the basic oil. The very crude oil is then purified for storing and distribution. (Related article: Palm Oil Processing Business Plan)
Small scale palm oil factories use the traditional method of simple hydraulic press andlor hand spindle press to crush the fruits to release oil. The oil thus obtained contains dirt, thereby reducing the quality of the oil. Big Industries follow different operations to get palm oil of best quality.
The steps involved in palm oil processing are as follows:
Depending on the size of the industry, all or a few steps of the palm oil processing in Nigeria is done using machinery. Local man power is used in other manual processes. The oil dispensation establishment containssterilization station, digestion station and clarification station equipped with machinery for efficientprocessing. The palm oil press is used to extract oil from the fruits. The palm oil refinery is used to refine the oil to its pure form.
If you are planning to start palm oil processing business in Nigeria, don't hesitate to contact us for detailed info about market analysis, reconfiguring of palm production line and cost.
We Want to establish 3TPD palm oil refining factory in Nigeria. Therefore,we request for your quote on oil press and 3TPD refining line.
Tks for your enquiry to our products. As for your request, is your raw material palm fruit, palm kernel or crude palm oil? Do you want both pressing and refinery plant, pls clarify clearly.
We are interested in setting up a palm oil processing line in Nigeria, and we plan to process about 60 tons of palm fruit each day, I want to know what I should prepare for the oil production line? Your answers will be greatly appreciated. Thank you.
Please check the attached proposal of 60TPD Palm OIL Mill Plant, Based on 380V,50HZ status.
The complete Project you need to consider the following items also:
1. Electricity source;
2. Water Supplying Source;
3. Drainage waste treatment etc(based on your local Environment Requests)
4. Foundation work and building and others.