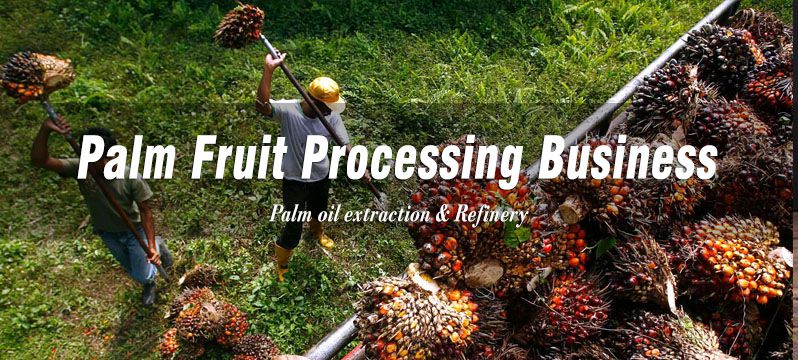 Start Your Palm Fruits Processing Business
The United States Market is showing great potential in palm oil production. More and more businessmen are realizing the business opportunities of starting palm fruit processing plant in the United States. Here in this article, let's talk about the palm fruit oil extraction market in this country, and show you a complete set of palm fruit processing machine for producing palm fruit oil for your reference. (Related Post: How palm oil is extracted? )
Establish Your Palm Oil Extraction Business in the United States
The United States and Canadian markets are showing great potential to become one of the leading consumers of palm oil. It is the good time to invest in palm oil production and set up a palm fruit processing plant to make edible oil or biodiesel oil.
4TPH Complete Set of Palm Fruit Processing Machine
The following photos are about the a complete set of palm oil processing machine manufactured for one of our client. It is designed for 4 ton/h palm fruit processing business for making crude palm oil from palm fruits. Click here to see small palm fruit oil press machine for sale >>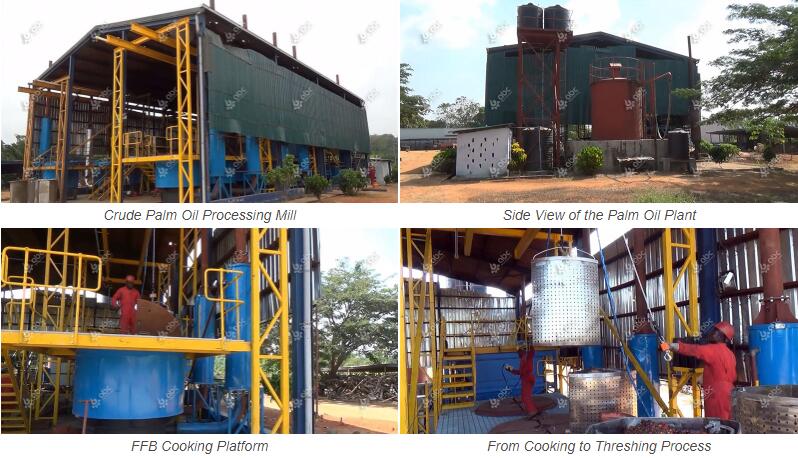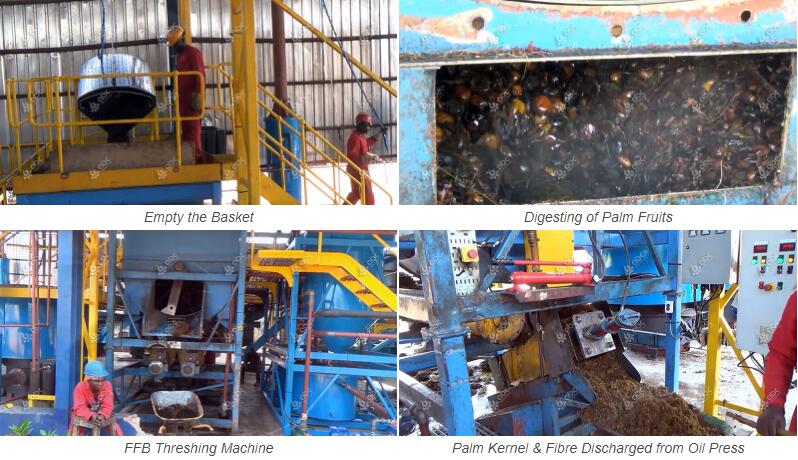 Referring to the cost to set up a palm oil processing plant, the main factor is production output and process design (degree of automation). If you feel interested to know about the equipment price and project cost, or want to know more details of setting up a palm oil extraction plant, welcome to get in touch with us. We are always glad to serve you! (Relate Product: Mini Palm Oil Processing Plant )
As for commercial use, the palm oil processing involves palm fruit oil extraction and physical refining, Palm oil refining is also known as deacidification. The crude palm fruit oil is separated from its liquid and solid compounds through crystallization. Once the crystal is formed, they are further from their liquid compound using membrane filtration. Highly calibrated equipment is used in the entire process of filtration in order to process refined palm oil. (Related Post: Fractionated Palm Oil Production)
Global Market of Palm Fruit Processing
Extracted from fresh fruit bunches (FFBs) from the palm tree, palm oil is used in many consumers good around the globe, for cooking and cosmetics, to cleaning and biofuel, we can see it almost at every market in the world. Palm oil has a low melting point, greater yield per land, low cost on refinement and no feature of unhealthy cards make it among the leading oil used in the United States. It is estimated that around 50% of all goods uses palm oil due to its vast abundance.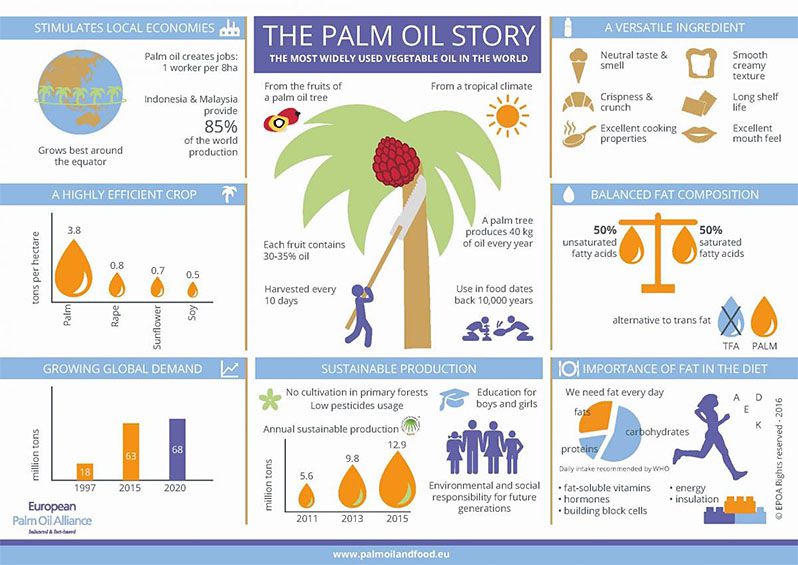 Palm Oil Processing Industry
The only concern around the production of palm oil is its require a special environment to cultivate and produce. Especially tropical localities, which controlled rain, heat, and precipitation will produce palm oil of the best quality. As of right now, Indonesia and Malaysia are the leading exporters of palm fruit oil around the world. Currently, the United States and Canada are showing great potential and can be labeled as the emerging markets for palm oil production.
Palm Fruit Oil Processing Market in the United States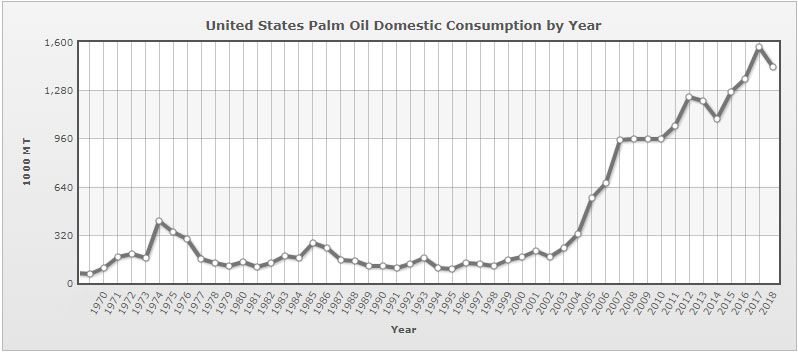 United States Palm Oil Domestic Consumption by Year
Each year, the demand for palm oil increase by 5%, which has been observed for more than a decade. After the industrialization and many companies marketing themselves as more healthier and nutrients in the race of food markets, the palm oil growth is expected to rise even further. At the moment, the biggest palm oil importers are China, India, Indonesia, and the European Union. Each of these countries takes up to 10%~15% of the entire world population. Any questions about making palm oil processing business plan, feel free to contact us!
Comparing the large consumer markets around the world, United States only imports 2% of the entire world production, though sounds negligible, but its around 48.5% increase from a recent year. Many multi-national companies are stepping forth to you palm oil into their products due to many different attributes it has on our body, some of these brands include
Kraft
General Mills
Colgate
Colgate-Palmolive
SaraLee
Heinz
Mars and Wrigley's
Nabisco
Beside all these food-producing brands in the United States where palm oil is used in abundance, gradually, it is also being used extensively in biofuel sector, as palm oil possess one of the lowest boiling points as compared to other oil. In the United States around one million metric ton of palm oil is being imported each year, for most food processing companies. The palm oil is not being used is abundance for biofuel purposes, but many exporters are seeing the United States as a prospect of great potential for Biofuel feedstock in the coming years.