Palm Oil, which is an edible vegetable oil extracted from the fruit of Oil Palms, primarily of African origin, involves a series of rigorous procedures in a dedicated Palm Oil Processing Plant. The entire palm oil production process necessitates the use of several types of machinery for palm oil extraction.


Making Palm Oil with Palm Oil Processing Machine
ABC Machinery is renowned specialists in the Oil & Fat Industry, providing various palm oil processing machines to help more investors with small capitals become involve in this profitable industry. Therefore, we designed the Small Scale Palm Oil Mill Plant that is a complete assembly plant connected with small scale palm oil making machines.
Factory Price Small Scale Palm Oil Making Machine for Sale

Small Scale Palm Oil Making Machine
Nowadays, the traditional palm oil pressing method has many disadvantages, such as inefficient equipment, cumbersome operation, large area occupation, high energy consumption, low oil yield and poor sanitary environment and other problems. So, in order to improve the unfavorable condition of mini/small scale palm oil production, we design a new type of Small Scale Palm Oil Making Machine. It has many advantages for the Palm Oil Production Line, including reliable performance, simple operation, easy maintenance, high oil output, etc..
Hot-Sale Small Scale Palm Oil Machines Types
Buy factory price palm oil making machine from ABC MAchinery to learn to process palm oil, get FREE guidance to setup palm oil making machine projects for business in Nigeria, Moldavia, Brazil, Ghana, Tanzania, Senegal etc., at low cost.

Small Scale Palm Oil Processing Machine Features

Small Scale Palm Oil Processing Machine for Sales
This Small Scale Palm Oil Processing Equipment is the best choice for start Palm Oil Production Business. They have many outstanding features:
Energy Saving - Reduce electric power by 40% for the same output. If calculated as saving 6 KWH per hour on average, the daily production can save about $4 in electricity bills.
Labor Saving - The same output can save 60% labor. One to two people can organize the production and save about $6 labor cost per day.
Pure Oil - Vacuum filters remove the oil residue, ensuring oil purity, in line with health and quarantine standards.
Small Area Occupation - It only requires about 10~20 square meters for the oil production needs.
Durable Machine - Advanced palm oil pressing machine with high sustainability
Easy Operation and Less Maintenance - The uncomplicated operational techniques allow even workers with the minimum knowledge to manoeuver them with ease
Factory Price - All palm oil making equipment is now offered the most competitive prices
Customized Small Scale Palm Oil Milling Machine
Since many Africa customers, especially in Ghana, Nigeria, and other countries, requires relatively small scale palm oil making machine. But, most of the Palm Oil Machinery Manufacturers can't supply the palm oil processing machine with such small scale capacity. So, it is not easy for small scale business man or small scale farmers to start their own palm oil production business. Fortunately, we have palm oil processing machine that is designed for small scale capacity. The typical equipment and palm oil making process of our small scale palm oil production machine is as below.
FFB → Threshing → Sterilizing → Pressing → Filtration → CPO
The basic palm oil production process of small scale palm oil processing machine is almost the same, but for different capacity, the detailed process will be a little different. Detailed information of different palm oil production machine, please contact us to get professional designs and equipment configuration for your palm oil making business.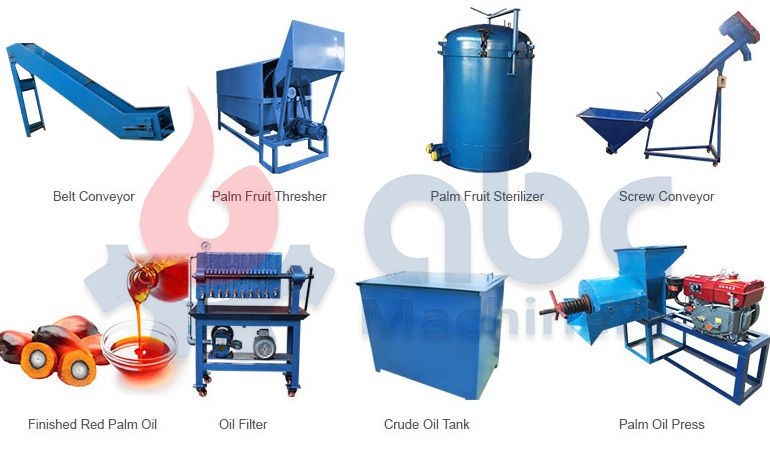 1~20TPD Small Palm Oil Mill Plant
Palm Fruit Thresher: mainly used to separate palm fruit from palm fruit clusters. It is the professional palm fruit separation machine.
Palm Fruit Sterilizer: mainly used to sterilize palm fruit through boiling and high temperature (more than 145℃). The purpose of palm fruit sterilization is to prevent enzyme decomposition and further increase the content of free fatty acids; At the same time, it is helpful for subsequent treatment to reduce the fragmentation of palm kernel.
Pam Oil Press: screw palm oil press is the most commonly used small scale palm oil making machine. After pressing, the mixture of oil and water and pressed cake (fiber cake) can be obtained.
Crude Oil Clarification Tank: is mainly separated by natural clearing method.
Plate and Frame Filter Press: it relies on the pressing device to press the filter plate, and then the palm oil is pumped into the filter chamber, through the filter cloth to achieve the purpose of separating solid particles and liquid particles.
Through the above steps we can get relatively pure palm oil, which can be eaten directly, if you have other special USES, you can also carry out deep processing, like palm oil refinery and fractionation process.
The palm oil processing machine we manufacture includes: palm fruit machine, palm cooking boiler, palm oil mill, plate and frame filter press, crude oil clarification tank, palm kernel processing equipment, palm kernel oil mill, palm oil refining equipment, palm kernel oil refining equipment, palm oil fractionation equipment, etc.
Video of Customized Small Scale Palm Oil Making Machine
Here is the running video of a small scale palm oil production factor sent by our customer from Nigeria, who build small scale palm oil production plant to sell the produced palm oil on his local market. If you want know how much it will cost on setting up a palm oil mill plant, please contact us for latest price!

Choosing Reliable Palm Oil Making Machine Manufacturer
When your plan begins, you need to find a reliable and cost-effective manufacturer to develop a series of plans for your upcoming palm oil production factory and provide good after-sales service. When looking for one, you can't just look at the price of the palm oil making equipment, the market is mixed and price is not the only criterion, quality is. Here, we recommend ABC Machinery.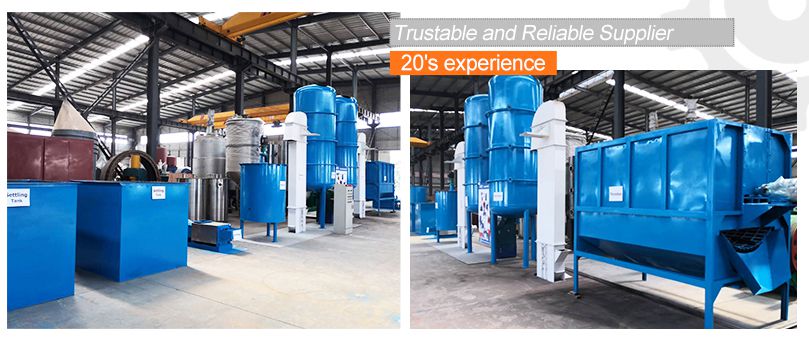 Reliable and Cost-effective Palm Oil Making Machinery
ABC Machinery have prolific experience in the manufacture and supply of palm oil making machines, which stretch over 25 years, which has made the company a trusted industrialist of the same in China. With years of development, we have established complete process of designing, manufacturing, installation, commissioning, technical guidance and after-sales service.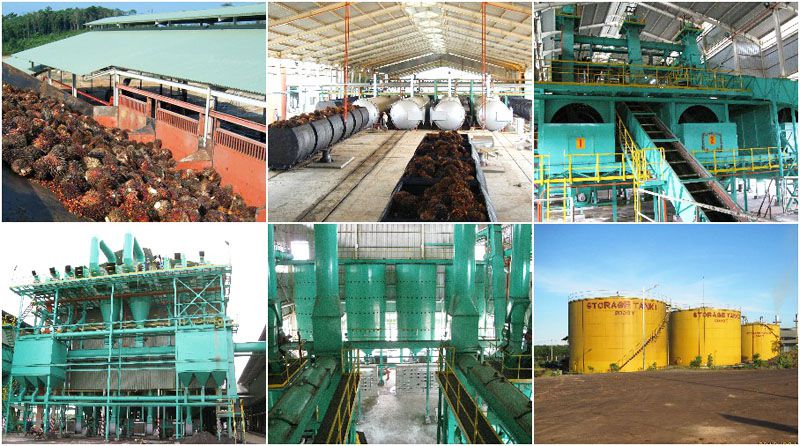 In addition small scale palm oil processing machines, we also boast strong ability on building large scale palm oil extracting plants and palm oil refinery plants. We have accumulated rich experiences in palm oil turnkey projects. Want to know more information about setting up palm oil production line? Come and make free contact now!