Large palm oil mill project is designed with a tank for storage crude palm oil after clarification process, before dispatch from the mill. The storage temperature of bulk palm oil is controlled around 50°C, so that to reduce the oxidation rate of oil. Hot water or low-pressure steam-heating coils are used in the storage silo to prevent fractionation and solidification. The storage tanks/silo in our palm oil mill projects are all lined with suitable protective coating, effectively prevent iron contamination.

Palm Oil Storage Principles
Kill contaminating micro-organisms and destruct enzymes in the fresh palm fruits by heating during sterilization process.
Prevent microbial growth by drying before storage. Low moisture content can prolong the shelf life of palm oil.
Choose proper method and tank to store the bulk palm oil after extraction to slow down rancidity.
Successful Palm Oil Mill Projects
The following are some onsite photos of our palm oil milling projects.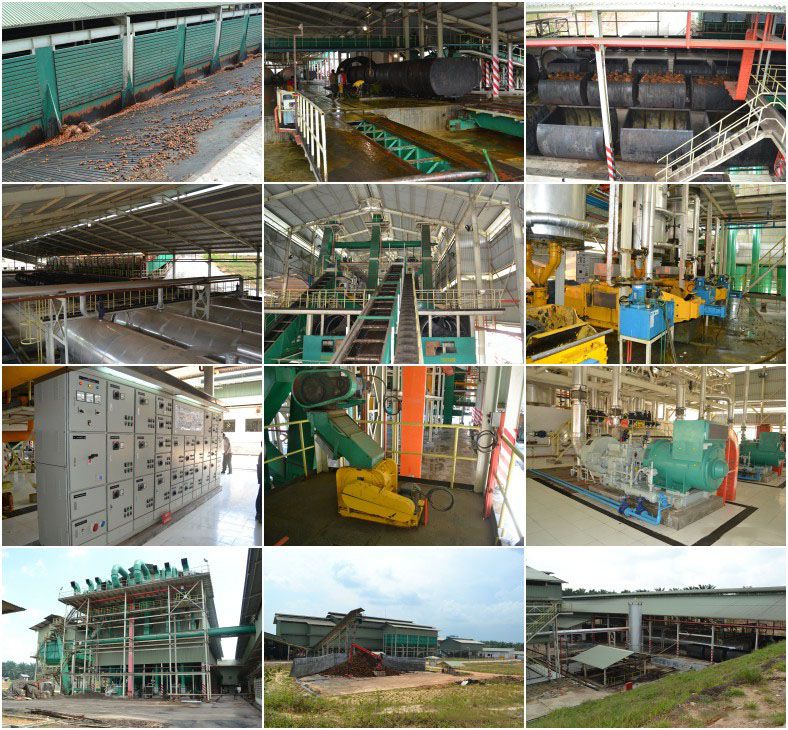 Tell us your budget and requirement by filling the following form, and our salesman will offer you customized palm oil milling solutions, plant layout design and cost. It's our great pleasure to service you at any time!