Facts about Palm Oil Refinery in Malaysia
Little was known about Malaysia until it was discovered that it could produce palm oil to serve a bigger part of the country. Today palm oil production in Malaysia is at its best following the great investment that has been directed towards production and processing both locally and internationally. Malaysia has been identified as one of the world largest palm oil extraction and refining areas and accounts to close to 39% of the world production making it the second largest. Generally, the country is approximated to export a total of 44% of the oil in the world and this is believed to the economic backbone of Malaysia. (Related Post: Palm Kernel Processing in Malaysia)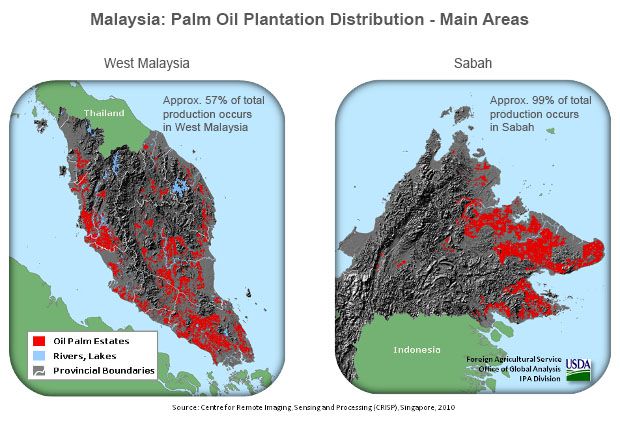 | Year | Palm oil Production (1000 MT) | Growth Rate |
| --- | --- | --- |
| 2016 | 18858 | 6.54 % |
| 2017 | 19683 | 4.37 % |
| 2018 | 20500 | 4.15 % |
How Much dose it Cost to Set Up A Palm Oil Refinery Plant in Malaysia?
For most entrepreneurs who want to start palm oil refining business in Malaysia. The investment costs might be their top concern. To figure out the cost of the palm oil refinery investment, you must think about the followings 3 questions firstly:
What's your raw materials? Fresh Palm Fruits, Palm Kernel or Crude Palm Oil? If you want to process fresh palm fruit bunches into refined oil, then you will need machines for palm oil extraction and refinery. If you have got crude palm oil and want to get Refined, Bleached and Deodorised (RBD) palm oil, then you just need to buy oil refining machines. (Read more about palm oil mill project cost >>)
What's the size of the refinery you want to build? Mini scale (1-5ton/d), small scale (5-10ton/day), medium scale (10-20ton/day) or large scale (more than 20ton/day)?
Is palm oil fractionation process needed?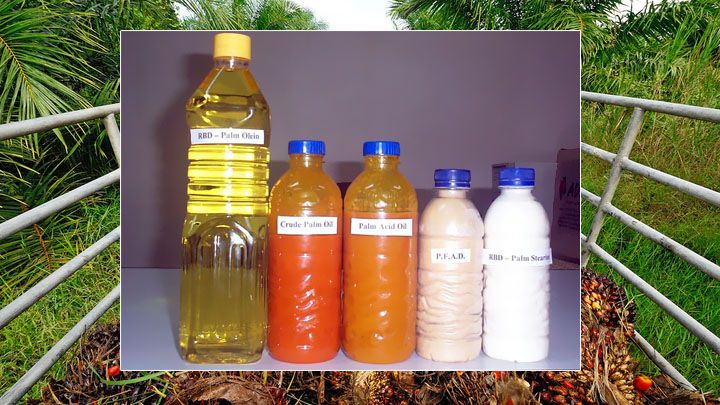 RBD Palm Oil Production (Refined Oil)
The cost of a mini palm oil refinery with capacity around 1ton/day is about $20,000. For setting up a 5 ton/day small scale refinery, the cost could be around $40,000. If you plan to start an 50-100ton/day industrial scale palm oil business in Malaysia, the investment could be $170,000~$500,000. Besides, you should know that the cost is also greatly related with the palm oil refining process design. There are 3 common types of refining process for palm oil production: Batch Oil Refinery, Semi-Continuous and Continuous Oil Refinery.

Start Palm Oil Refinery Plant in Malaysia [Business Plan]
To start a palm oil refining business in Malaysia successfully, first you need to do a local palm oil market research, followed by the details of building a palm oil refinery factory.
Malaysia Palm Oil Industry
Malaysia is one of the world's largest palm oil exporters, and in 2020, Malaysia accounted for 25.8% and 34.3% of the world's palm oil production and exports respectively. At the same time, Malaysia is the world's second largest producer of palm oil after Indonesia, exporting over 17 million tons of palm oil annually. In 2020, it exported 12.95 million tons of processed palm oil (PPO) and 4.42 million tons of CPO.


From Palm Fruit To Refined Palm Oil
While crude palm oil, which is naturally slightly red in color, must be refined by palm oil refining mills to be used for cooking or making other foods, which is commonly used in cooking and food products. In the early 1970s, refining of crude palm oil began in response to the government's call for greater industrialization. The emergence of refineries marked the introduction of a wide range of processed palm oil products.
Palm Oil Business Plan Starting Steps In Malaysia
The followings are some ideas about how to make your own palm oil refining business plan step by step, you can read them for refenrence, or contact us for the details of building palm oil refning factory.
Building Factory for Palm Oil Refinery
Government regulations have been implemented at different levels for those interested to invest in the palm oil refinery in Malaysia. You are required to set up the oil factory plant that should have partial frames, corrugated roofs, and walls done majorly on unprotected steel. (Related Post: Start Palm Oil Refinery in Kenya )
Choosing Advanced Palm Oil Refinery Equipment
Depending on the capacity of the oil factory, the equipment may vary to influence on the cost and location of the palm oil refinery mill. However, get high quality palm oil refinery equipment with advanced palm oil processing technology is extremely crucial. Maybe good equipment is a little expensive, but it can ensure long-term running and good quality of final refined palm oil.
Qualified and Competent Workers
In order to make sure that the palm oil produced is world class and can join the larger groups that are involved in export, the qualified and competent workers are also important for the operation of palm oil refinery plant operation.
Get Licenses for Your Refinery
Work closely with government agencies to have all the necessary licenses and to make sure the production condition meets the government expectation.
Financing Option for Palm Oil Refinery in Malaysia
The cost of setting up a palm oil refinery factory or company in Malaysia should be the top concern for startups of refined palm oil business. Financial muscles have been enhanced through a partnership with different banks, including World Bank that supports both in offering advice and financing. To reduce the investment costs and production costs, make sure you implement some of the latest technology and equipment to enable efficient palm oil refinery process.
If you are interested in investing palm oil business in Malaysia but don't know how to start, don't hesitate to contact us for Free Consultant!

Mini Palm Oil Refinery Machine for Small Scale Business
Our HOT Sale Small Oil Refinery Plant is composed of refining tank, decolorizing tank, deodorizing tank, filter, oil pump and electric motor control system, which can realize the functions of degumming, deacidizing, drying, decolorizing and deodorizing of crude oil.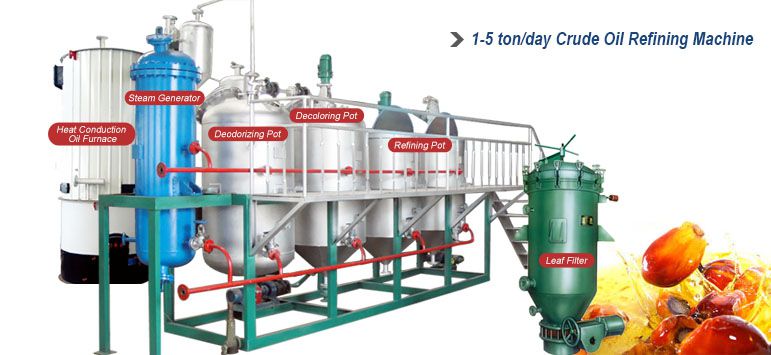 Mini Crude Palm Oil Refinery Plant for Sale
The oil processed by our mini or small palm oil refinery machine is transparent in color and without precipitation after long-term storage. It can be used in small-scale palm oil processing plants in Malaysia, Indonesia, Nigeria, India, Ghana and more. With our small palm oil refining equipment, the refined palm oil can reach the international standard edbile oil and can be directly filling sales. Contact us now to get the exact cost of building a mini refinery!
Video Of Small Scale Palm Oil Refning Plant
In order to meet the needs of global clients, ABC Machinery has successfully developed both small and large scale palm oil refining plant, which can realize the integrated flow operation of dephosphorization, degumming, deacidification, dehydration and decolorization. At present, our palm oil refinery machines have been out of China and exported to Nigeria, Liberia, Lagos, Congo, Peru, Malaysia, Indonesia and other countries and regions, favored by local users like! For more information about the latest price our palm oil refining equipment, please coantact us now!
What is the difference between palm olein, palm stearin and palm super oil concentrate?
Since palm oil is naturally semi-solid at room temperature (20°C), the liquid fraction can be physically separated from the solid fraction by fractional distillation. The liquid fraction is called palm olein, while the solid fraction is called palm stearin.

Palm olein is bottled and sold as edible oil or used in food manufacturing, such as instant noodles and fried foods. Palm stearin is used in trans fat free margarine, shortening and vegetable shortening formulations.

Palm olein can be further fractionated to produce palm superolein, a more liquid fraction. It can withstand lower temperatures than palm olein before clouding or solidifying.

Is palm oil the same as palm kernel oil?
No. Palm oil comes from the mesocarp or pulp of the oil palm fruit, while palm kernel oil comes from the kernel or seed. In terms of uses, palm oil is primarily used for food, while palm kernel oil is generally used for non-food applications such as soap, cosmetics and detergents. In addition, palm kernel oil has specialized applications in confectionery fats or cocoa butter substitutes (CBS) and cocoa butter equivalents (CBE).